Kid's Page

Fun learning activities for kids!  Reading, writing, math, science and more.
Click here to go to the site.
---
Click here to go to the site.
---
Sign up for this program at Lebanon Public Library!
Click here to to to the site.
---
Sites to visit for more resources!
Starfall.com 

Speakaboos.com 

SpellingCity.com 

WeGiveBooks.com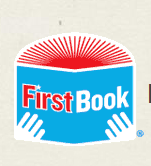 ---
What's one of the most important skills we want to develop in our children? If you are like most parents, intelligence is probably near the top of your list. We all want bright, smart children, which is why you have the power to boost your children's learning potential simply by making books an integral part of their lives.
Here are some ways reading with your children helps them learn:
1. Increases language skills
2. Better communication skills
3. Increase in logical thinking skills
4. Basic speech skills
5. Stronger relationship with the parent
6.  Modeling that reading is important and fun
(From ReadAnotherBook by Kelly Wilhelm)
---
Do you have information pertaining to links that would be useful for other parents and all children?
Please send your links to us via our "Contact Page" on the main menu of our site.
You can also call us at the library (537-4504) during business hours.
Thank you for your consideration and assistance!
**********************************************